J.O. Spice Company, Inc. gets reviews, comments and testimonials from retail and wholesale clients in the Maryland area and beyond about how great our spices and seasonings are and most recently about our new custom laser engraving of personalized crab mallets. Below are a few of these comments and testimonials.
We are including links to review us on Google or to write a review to be displayed on this website.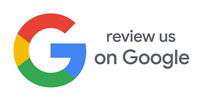 J.O. Spice Company Inc.
Average rating:
98 reviews
Google Review by Bobby G.
May 19, 2023
Great family owned business
City & State:
Catonsville, MD
No true Baltimore crab house uses Old Bay, JO is the secret great family owned business and an excellent helpful staff makes you feel like family.
May 6, 2023
Great products and great people
City & State:
Reisterstown, MD
Great products and great people!
Feb 19, 2023
Great experience
City & State:
Baltimore, MD
Great experience here. I called ahead of arrival. Spoke to an awesome woman on the phone and they were able to get me a door within mins. Arrived first thing in the morning and was out in about 20 mins. Personally, I pulled in forward to the back docks, reversed out with my trailer going towards the "Do Not Enter" signs, and I backed into the dock (3-point) to avoid a "Blind-side Backing" situation. Dock area is small bit manageable.
Google Review by Ronald M.
Jan 29, 2023
The only spice for crabs
City & State:
Baltimore, MD
The only spice for crabs. 🦀
Jan 22, 2023
Thank You For An Excellent Product
City & State:
Albuquerque NM
Born and raised in Maryland, can't believe I didn't know about JO spice until just recently... thanks to Mike Rowe! Ordered the #1 thru Amazon so we could try it out. It only took one bag of microwave popcorn with some #1 sprinkled on top to get hooked. Me and my daughter emptied the bowl in just a few minutes. We'll use the #1 for general seasoning but can't wait for our local market to get us some live blue crabs so we can do proper Maryland steam crabs with the #2 spice. Thank you for an excellent product...we won't buy anything else for our seafood from now on.
Facebook Review by Roberta K.
Nov 26, 2022
Always Helpful and Kind
City & State:
Baltimore MD
J.O. Is the only spice to use on crabs. The employees are always helpful and kind.
Facebook Review by Tiffany R.
Nov 23, 2022
J.O Is The Only Crab Seasoning We Use
City & State:
Baltimore, MD
J.O is the only crab seasoning we use!! Nothing compares!
Facebook Review by Cole's Chesapeake Crabs
Sep 8, 2022
We Love J O Spice
City & State:
Mt Airy, MD
We love J O Spice the retail store is amazing and you could get wonderful gifts for your family the staff is kind and caring and it's always a great time to visit their store.
Google Review by Joseph B.
Jul 13, 2022
The real taste of Maryland
Not sure what took me so long to write a review about J O Spice Co. I have been visiting there store for years and when I lived in Maryland I always made sure to have plenty of J O #2 on hand for those pop up crab feasts. Today I spent a few minutes talking with Ginger and got the inside scoop of a up coming TV appearance. Thank for being the real taste of Maryland. Keep coming up with more great blends, they will surly be added to my spice cabinet. If you are in the area, take a few minutes and visit J O Spice and stock up on everything Spice and Maryland!
Jun 17, 2022
#1 crab and seafood seasoning in the world
City & State:
Halethorpe, MD
The #1 crab and seafood seasoning in the world. The best thing about buying their other products is they come smelling like J O seasoning 🙂